Give the Gift of Peace and Memories With the Best Baby Shower Gift You Can Buy
Great for working, work from-home, stay-at-home parents
No wearables or parent unit required
User-friendly, customizable app 
Suitable for both iOS & Android devices 
Regular price
$429
Sale price
$209
Save extra $30 with code PIXSEE30 (for new customers only).
Unit price
per
30 Days Happiness Guarantee
Free Shipping
Free 12-month pixsee Planet Subscription
View full details
"Living an expat life with no extended family support, pixsee acts as those extra hands and eyes for my newborn's care. Now whether I am in the bath or having my dinner, I am at peace." - Sumaira Khan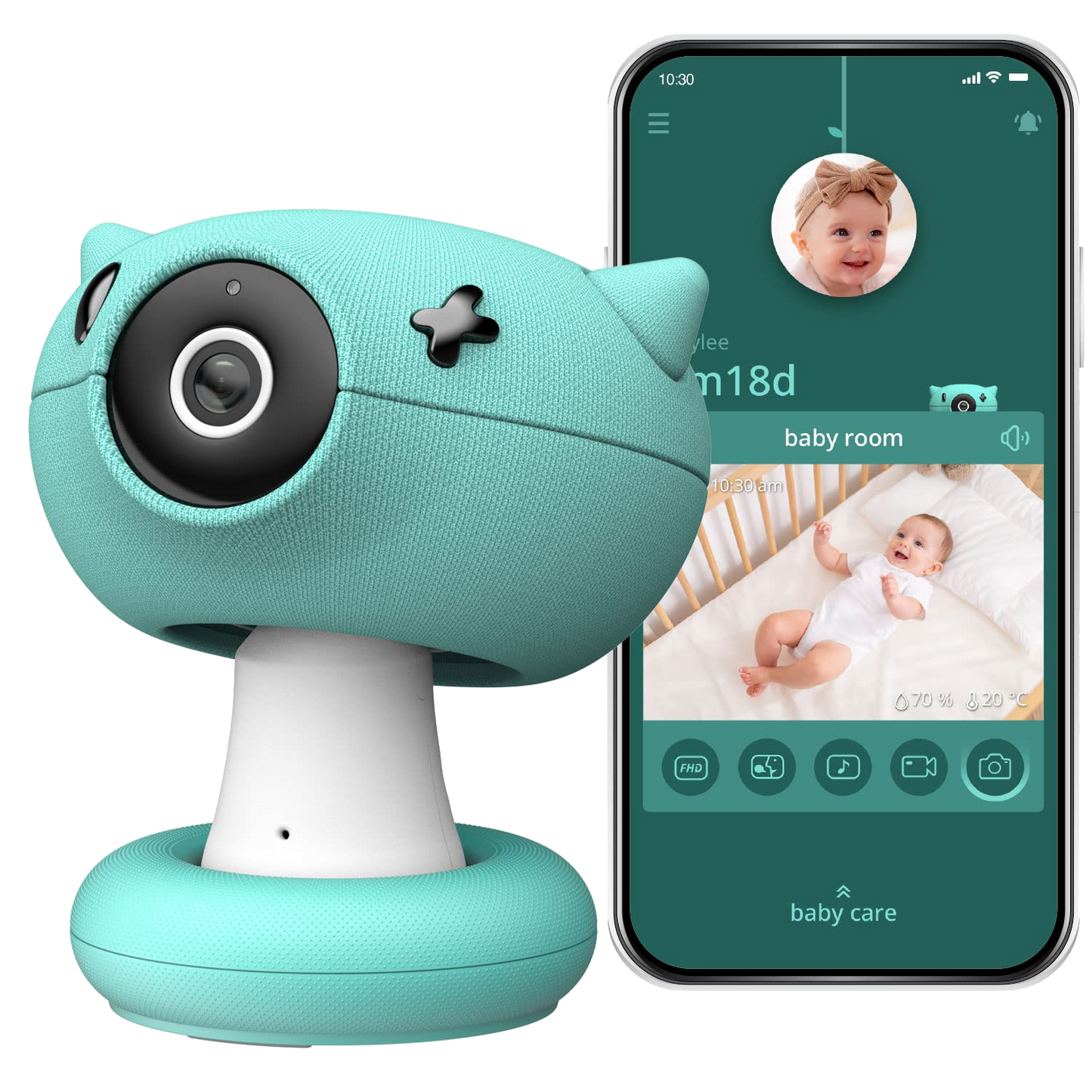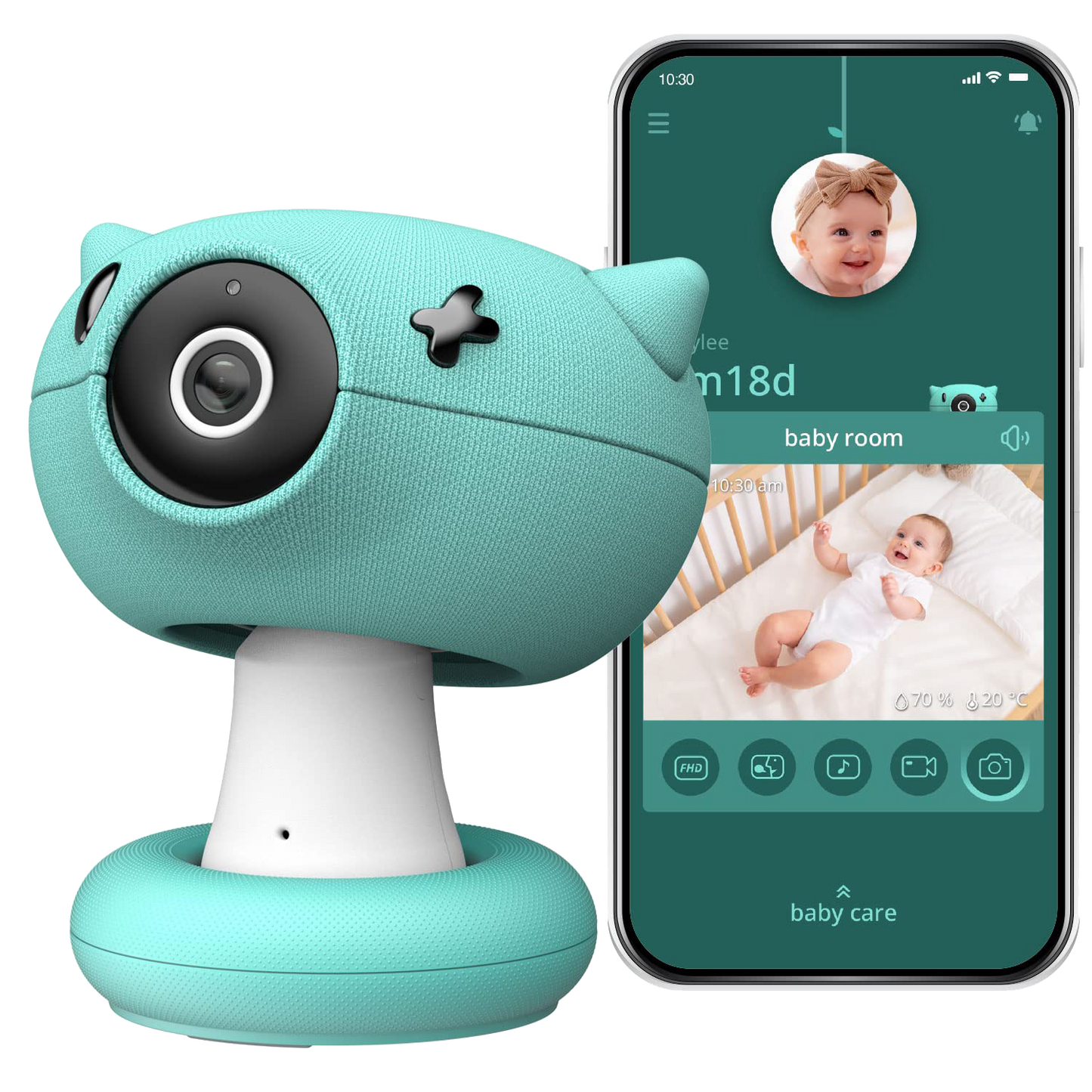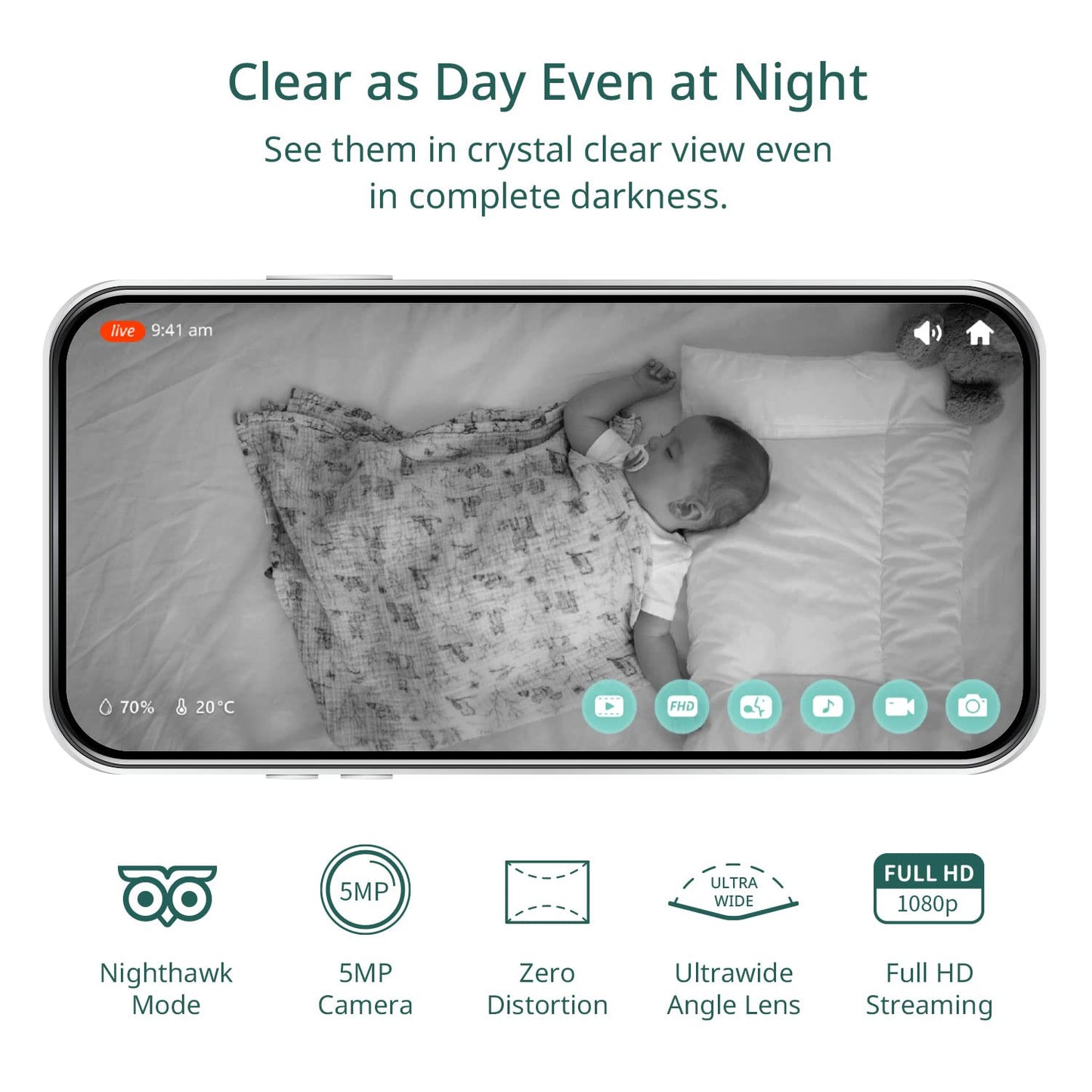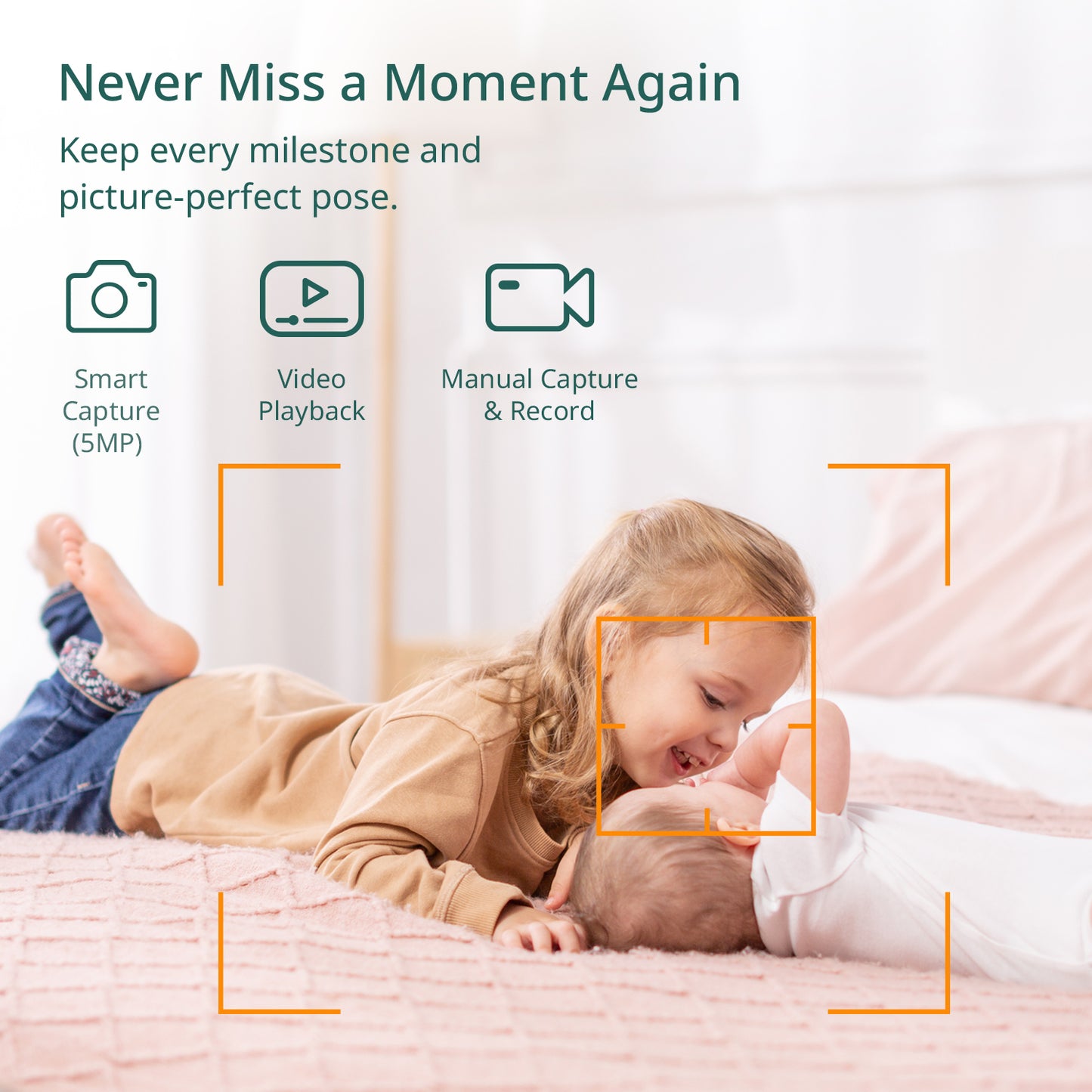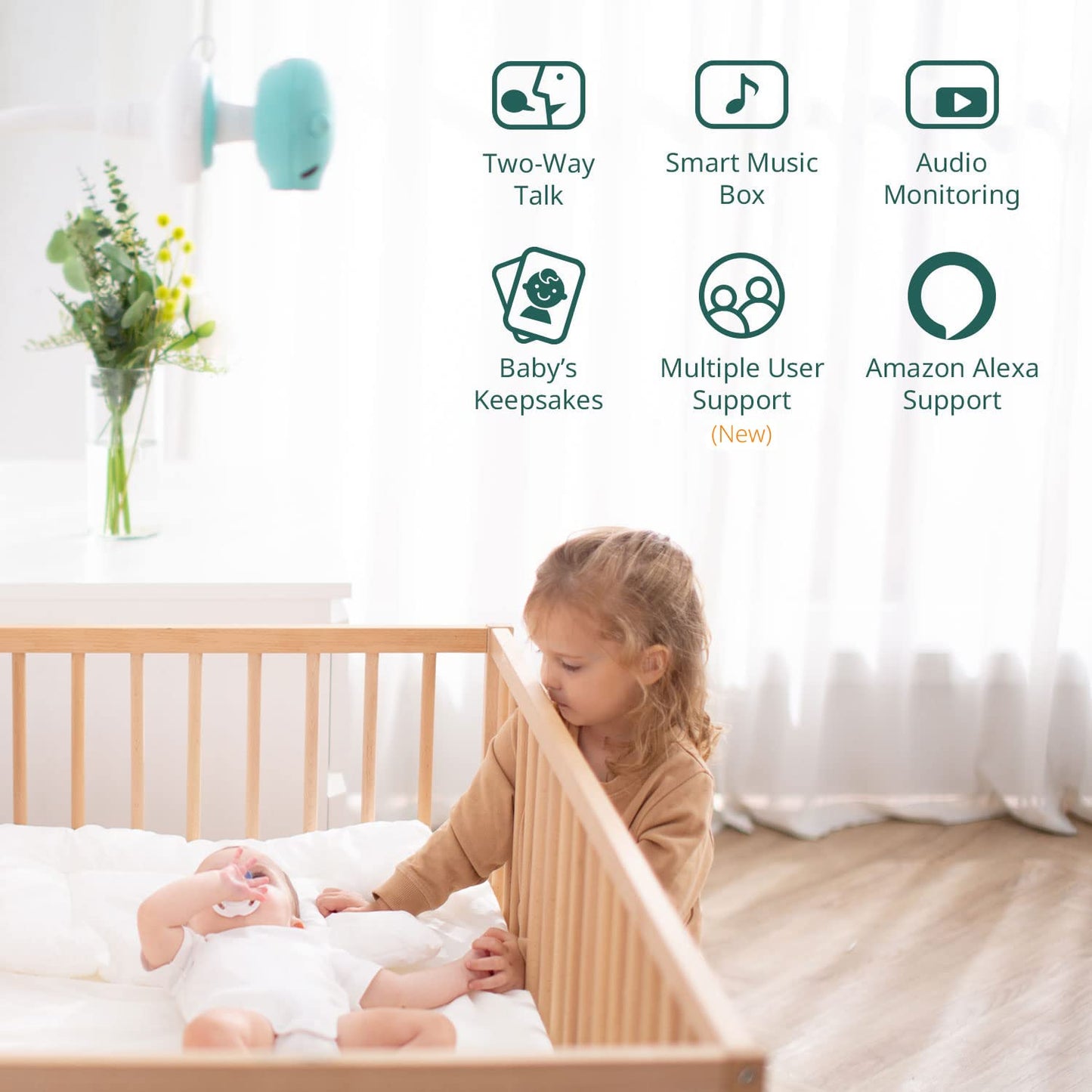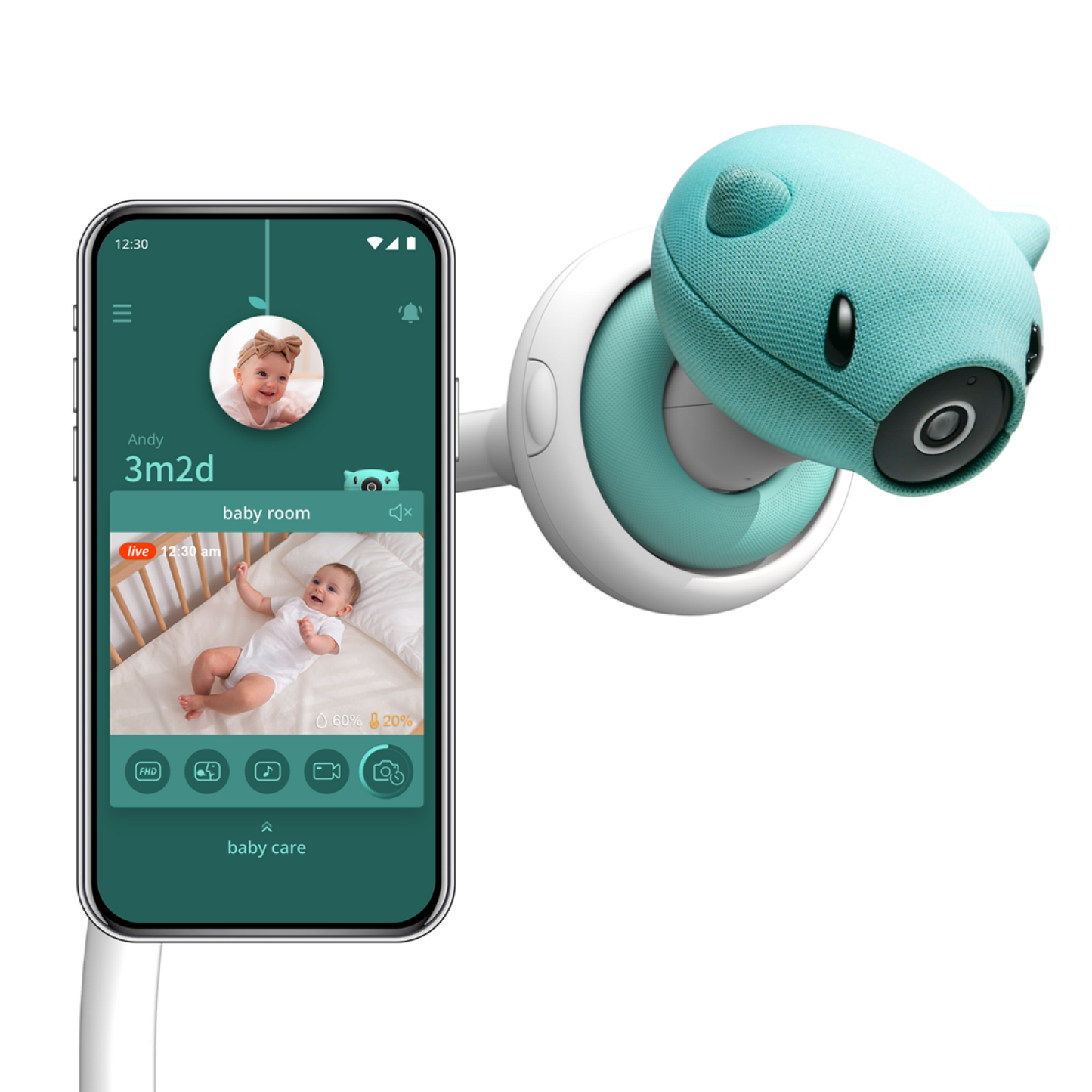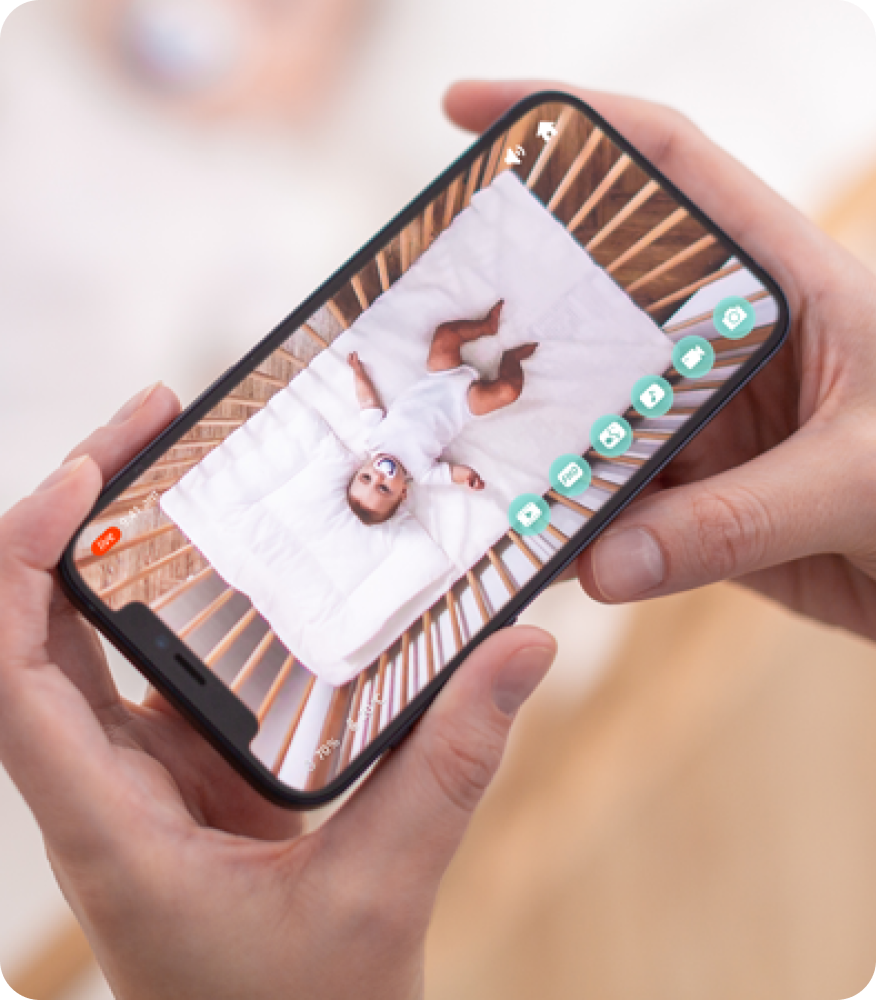 Capture every moment and get peace of mind
Whether you're a first-time or seasoned parent, one thing is for certain: you want your baby to be safe day and night. But truth be told, you can't be by their side at all times. You have to go back to work, do household chores, take care of your older children, or get rest and relaxation too.

That's where pixsee can come in handy. Powered by AI technology with an easily understandable app interface, this smart support lets you monitor your little one from afar via custom alerts. Have greater peace of mind knowing you can check in anytime, anywhere with just a few taps on your phone.

Pixsee even serves as your visual diary, capturing all your baby's precious milestones. You'll never miss a thing and can save memories of your child's growing up over the years. It's something you and your family can look back on with fondness.

"I used to get major anxiety about letting the kids play independently, even though we took precautions to make the playroom as safe as possible. Now I have an eye on the entire playroom, thanks to pixsee. Its wide-angle view and HD quality is unbeatable! It has provided me with so much peace of mind when I run to the restroom, make lunch, or even get some work done." - Rosalinda Perez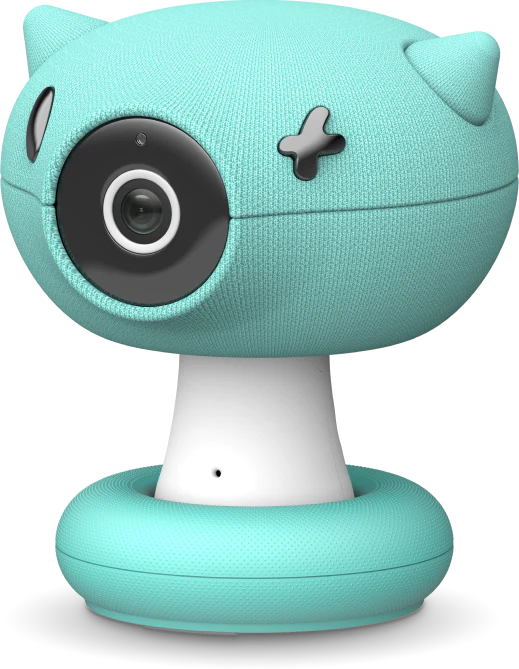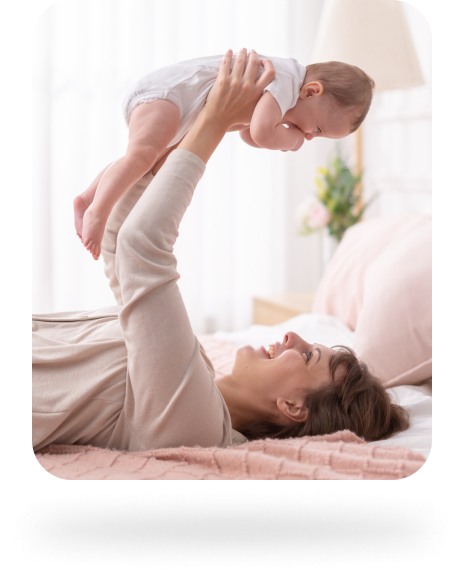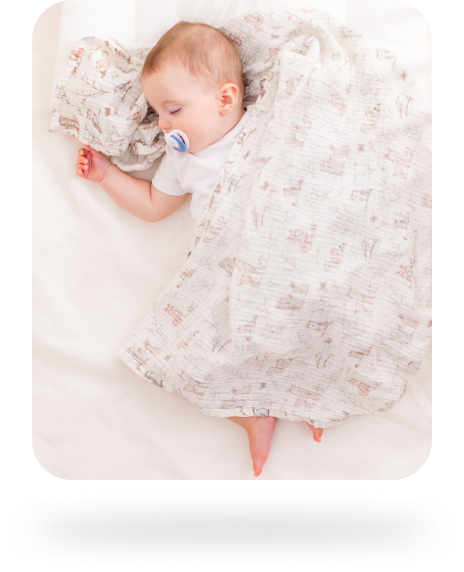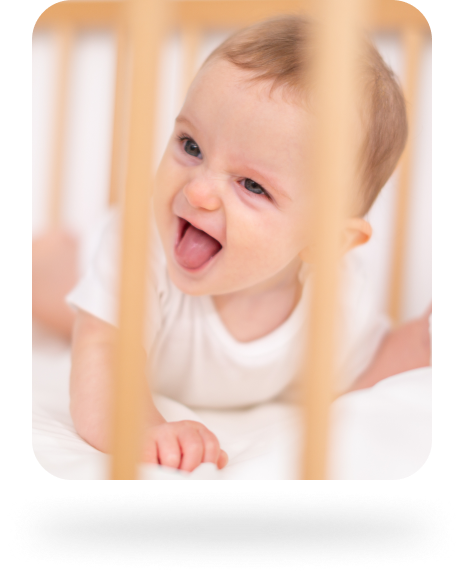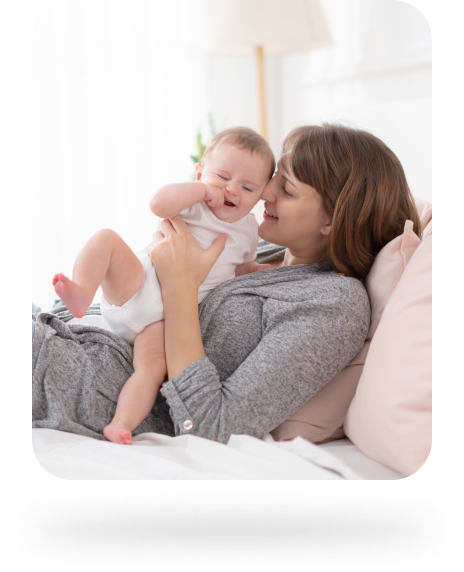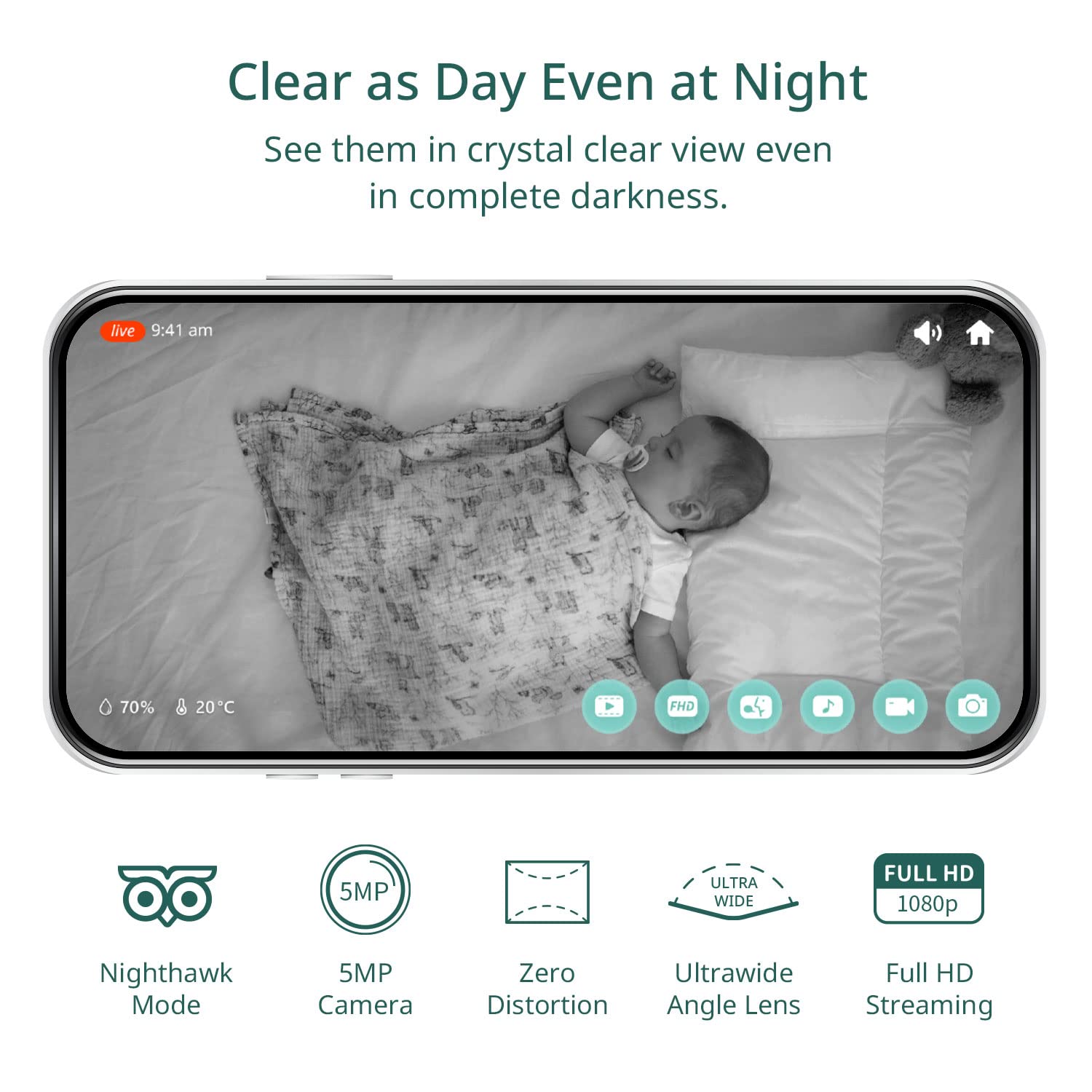 Monitor like you're in the same room.
Equipped with the latest 1080p FHD camera and night vision, pixsee lets you view even the minutest details in your baby's crib from sunrise to sundown. Watch him smile, coo, sleep, or play as clear as day while you squeeze in work or "me-time" at home, office, or on the go.
With 5MP and 6-layer optical lens, videos are super clear, it's as if you're in the same room. This clever camera's 160° ultrawide view lets you see all corners of a room with zero distortion.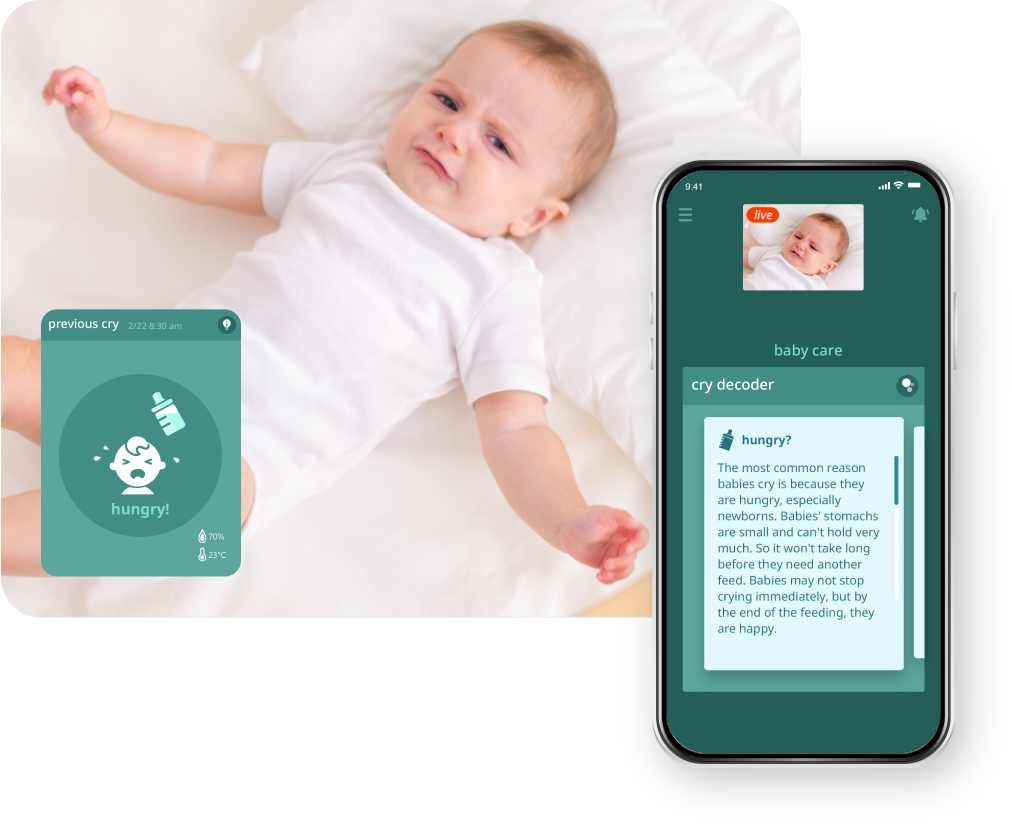 Soothe those tears away.
Easily understand why your little one is crying with the help of the cry decoder and two-way audio. You'll be able to hear the tiniest whimpers and recognize if baby can be soothed remotely with your voice, calming music, or it's really time to head back to the nursery.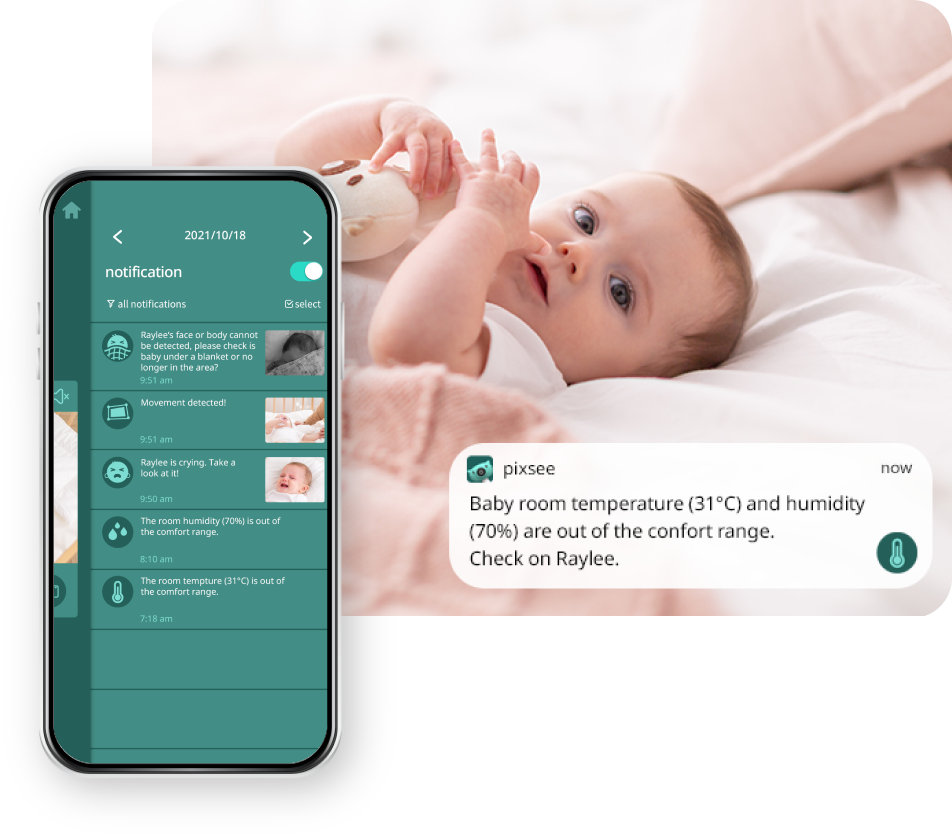 Get reassurance 24/7.
With smart features such as cry, temperature, humidity, area, and covered face detection, you can control the nursery's environment to make it a safer, cozier, & comfier space for baby. Get real-time notifications delivered straight to your phone via the pixsee app.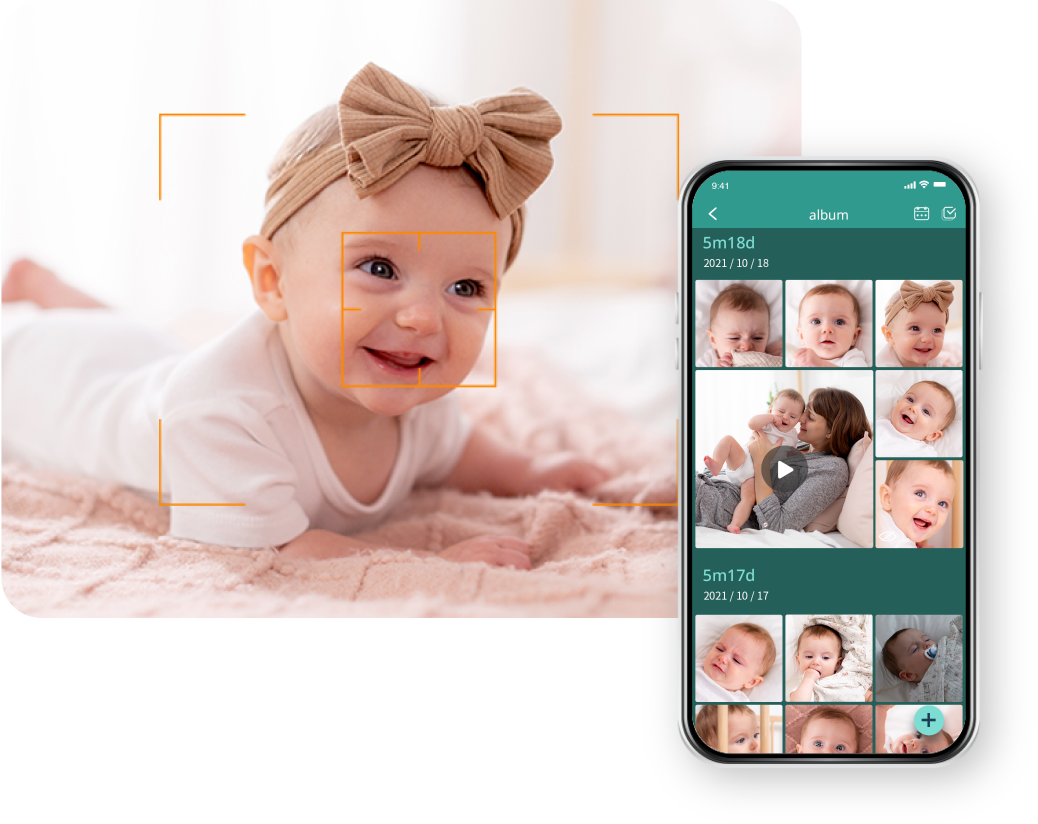 Build lifelong memories.
pixsee's Smart Capture automatically takes high-quality, vivid pictures for you. It also allows you to record videos to ensure no childhood milestones will be missed! Capture the many "firsts" of your baby and turn them into heartwarming keepsakes to treasure forever or share with family and friends.
What Sets Us Apart
Industry-leading video and audio specs

Equipped with 6-layer optical glass lens and revolutionary Nighthawk NIR technology. You can get stunningly clear images of your baby even in the dark. And the 160º ultra view provides you with the best view of your child in true-to-life colors & near-zero distortion.

pixsee's bespoke speaker is ear-friendly and features a dynamic metallic dome for expert audio quality. With digital technology that lets you reduce ambient noise for crystal clear audio.
Manual & Automatic 5MP Capture

Pixsee automatically detects and tracks your baby's facial expressions and sweet interactions with your family. Take 12 pictures a day. Spending time as a family? Get a candid family portrait courtesy of Pixsee.
Cry Decoder

The world's first smart baby monitor with a cry decoder. pixsee helps parents to know the why behind the cries based on data gathered from hospitals and parents around the world.
Smart Music Box

Automatically detects cries and plays soothing music to calm the baby down. Enjoy curated parenting music and white noise. You can even schedule playlists to create a sense of routine.
Video Playback & Digital Keepsakes

Go back in time and see what they were up to. No moments missed, no matter where you were. It's like having a parenting time machine.
Multi-encryption data security

Advanced security cryptoprocessor keeps your personal information and files safe from cyber threats. Data transfer is protected with bank-level security.
Multiple User Support

Invite up to 5 family members to take part in your baby's journey with a reliable Microsoft Azure cloud service.
Amazon Alexa Support

Enjoy hands-free monitoring at home. pixsee is Alexa enabled, giving you 2 assistants to help keep a watch on your baby.
Quality, Chic Design

100% handcrafted from Taiwan and is built to last a lifetime. Plus, its unique, whimsical design adds charm to your nursery.
Installation & Setup are a Breeze too.
Without stand
With stands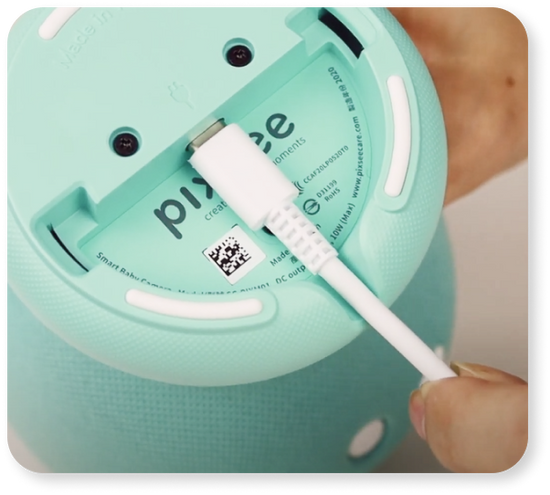 1
Connect one end of the cable to the pixsee unit and the other to a wall outlet.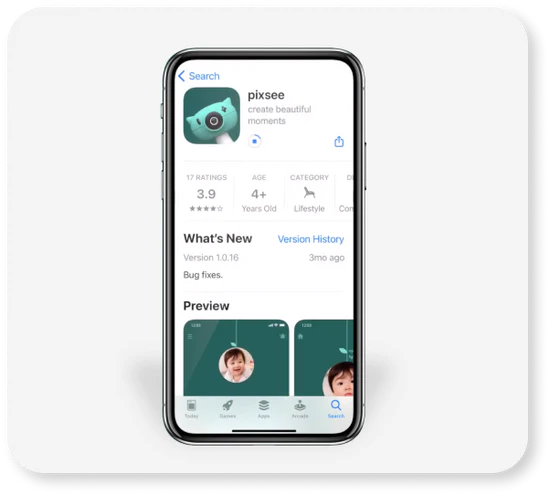 2
Open your smartphone's wi-fi. Search for the pixsee app in the Google Play/App Store and download it.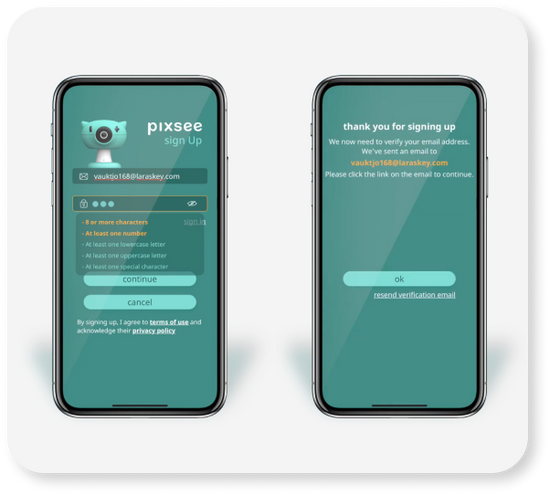 3
Sign up and confirm your email address.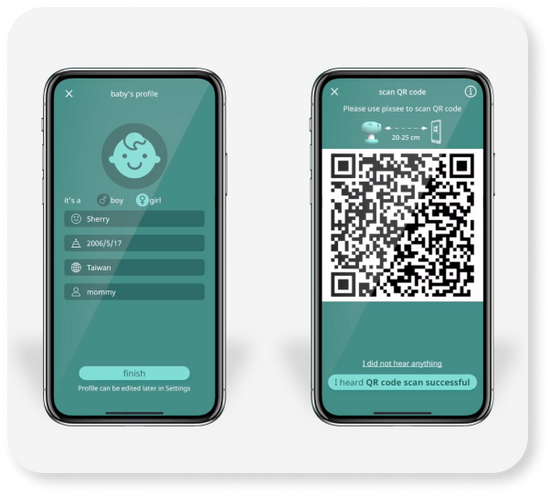 4
Set up your account and device. Then scan the QR code using the pixsee camera.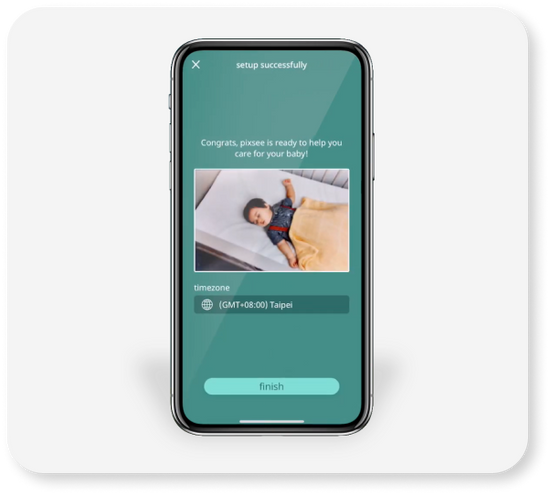 5
And you're ready to monitor your baby.
Check out these Happy Messages from Our Happy Parents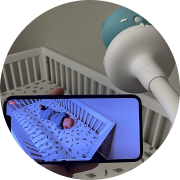 Sam Cardon
This baby camera has been the perfect extra set of eyes on my little guy! The full HD display and cry decoder technology are the best features since they allow me to get things done around the house during nap time without feeling too anxious about my baby sleeping upstairs. The camera has the clearest image I've ever seen on a baby monitor with an ultra-wide angle. It even has high quality night vision! Highly recommend this for all parents with little ones, it can even double as a little playroom cam!!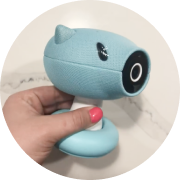 Kari Williams
Such a great quality baby monitor! Set up was as easy as plugging it in and scanning a QR code, it paired almost instantly and was done! It was very quick and straightforward
The camera is clear both during the daylight
and at night. The app is easy to use and gives me such peace of mind while my daughter is asleep. If you're on the fence about which baby monitor to use, I definitely recommend checking the Pixsee Baby Monitor out.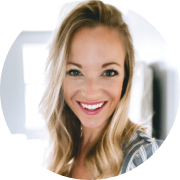 Megan Winokur
I was searching for a monitor that was cute and also had all the functions I needed, this is it! The picture quality is amazing, I can't believe how clear it is day or night. I found it really easy to set up, and the cry detection is such a nice feature. As a work from home mom I am able to make the most of nap time using the pixsee monitor. It's also easy to take with me if we travel and connects easily to wifi. Life saver! I highly recommend.
The pixsee Pledge
We don't just make parents' lives easier. We make sure our customers are happy with their purchases too.
If you aren't 100% happy, we are not either.
It's called the pixsee pledge. We pledge to stand by the pixsee in your home, and we mean it.
30-day Money-back Guarantee
FAQs
Does pixsee need batteries?

No. For safety reasons, pixsee comes with its own adapter and must be plugged in to a power source to operate.
Can I use pixsee without internet connection?       

Wi-Fi is required for pixsee to connect its camera to the App and cloud services. Alert notificationsa and photos may not be sent should Wi-Fi connections fail to operate.
How much Wi-Fi speed do I need?   

The speed requirement for pixsee is 5 Mbps for uploads or downloads.

If multiple mobile devices are simultaneously logged in for viewing, a higher transfer speed is required to maintain a stable connection.

*Friendly Reminder: To make a stable Internet connection, we recommend connecting a single device to a Wi-Fi AP.
Is the material on pixsee safe for babies?   

pixsee is RoHS compliant so materials used have lesser health risks, particularly to the elderly, children and pregnant women.
What devices are compatible with the pixsee app?

pixsee app is compatible with most iOS and Android devices.

Compatibility Requirements:

For Android - software version 8.0 or later

For iOS - software version 13.0 or later
Which countries is pixsee app available in?

pixsee app is currently only available for dowload in Taiwan, US, Canada and Philippines on the App store and Google Play.
How does pixsee protect my information?

We follow GDPR and CCPA standards. Also, we use enterprise-level security to protect your data and privacy. 

Please visit our Terms of Service page for further details.
How do I share pixsee with family members?

pixsee can only be bound to one account at once, but your account and password may be shared with family members. To keep a stable internet connection, we recommend connecting no more than 3 devices at once.

Through the "multiple users" feature, parents can also invite up to 5 guests to follow and view your baby's growth. Rest assured that parents retain full control of their guests' privacy settings and customizations.

*Please note:If a third party account (WeChat or Apple ID) is used to register for the first time, you will not be able to share your account and password with friends and family for viewing upon their login. Parents can invite up to 5 guests to follow and view your baby's growth. Rest assured that parents retain full control of their guests' privacy settings and customizations through the "multiple users" feature.
What can I do if some of the functions are notworking properly after the initial setup?

When setting up pixsee for the first time, please keep pixsee on and connect to the internet overnight for a firmware update to the camera. Before and during firware update to the camera, some functions may not be available on the pixsee App, such as smart detection setting, Two-way Talk, music playback, etc. Normal operation will resume once update is completed.

If you still experience trouble with settings after all the above steps, please contact pixsee helper for further assistance.
How do I update my device version?

System is set up to verify your device version every day at 12:00 am midnight. If a new version is available, the device will be updated automatically.

*Friendly reminder: Device version may fail to update if network connection is unstable or busy from updating too many devices at once. If update is unsuccessful, rest assured system will try again the next day at midnight. Please ensure pixsee is on and connected to a stable Wi-Fi connection overnight when updating.

Parents can also update pixsee's device version manually. pixsee App will notify parents, when there's an update available.

*Please note :This function is compatible with device version: 1.004.07 or later, pixsee APP version: 3.005.021 or later.

[How to update device version manually]

Tap"pixsee settings" → "pixsee profile" → "check" → "update"

※Friendly reminder: The update takes about 5-10 minutes, and pixsee will be temporarily unavailable during the process, please pay more attention to your baby's safety. Some delays may be experienced as a result of your internet speed, please ensure your pixsee is on and connected to a stable Wi-Fi connection when the device or app is being updating updated.